Story
Honig Obmann
The wholesale company
Honig Obmann
, based in Vorarlberg, provides more than 70 customers in Austria and Switzerland with high-quality honey products. And this quality promise had to be reflected in the corporate design of the company. Honig Obmann was looking for a paper that fulfils the haptic and optic requirements of the company while setting new standards when it comes to environmental awareness. 
Various print advertising materials had to support the image building for Honig Obmann: a folder advertising local honey and honey-based organic products from Austria, as well as business cards and window envelopes. They decided to use
PERGRAPHICA® Natural Rough
300 g/m² for the folders and business cards, and 100 g/m² for the envelopes. 
To start off, we used ordinary coated wood-free paper to set up the printing machine. It was interesting to see that the colours were more saturated on this type of paper, but the final result on Pergraphica was clearly more beautiful and natural.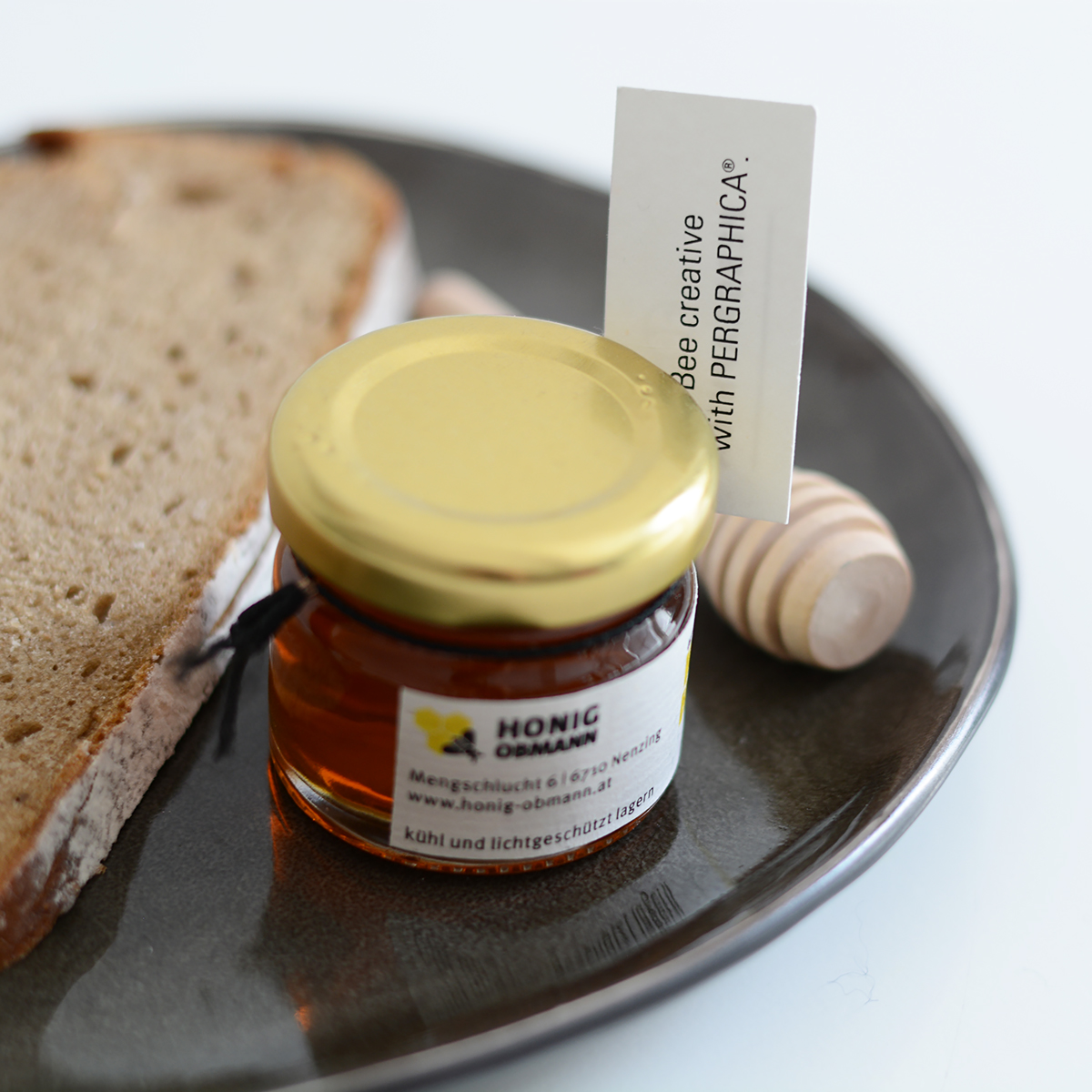 With Pergraphica, Honig Obmann found a paper that combined their haptic and optic requirements with an outstanding environmental performance, emphasising the organic nature of honey as well as the company's sustainability standards. The chosen paper was therefore a perfect fit for the advertising concept. And the feedback from employees as well as from customers was consistently positive.